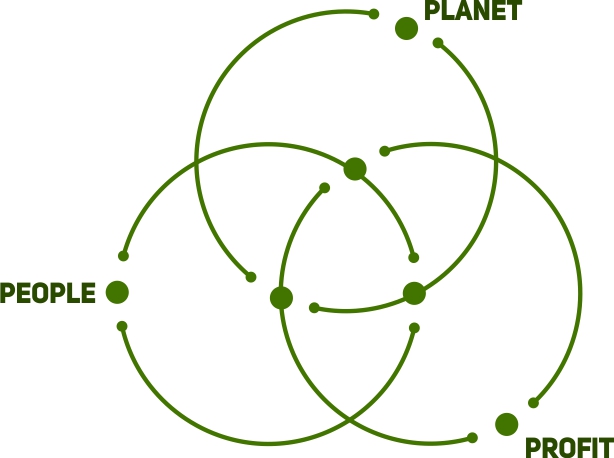 3 P's
We have lost our ground, we stand no more above our naïve and conqueror's view upon life, universe and the globe. Therefore, we take our approach and mission as a continuum of behavior and acting within the change.
People, Planet, and Profit are the drives of sustainability that define the concept and essence by which we build our approach.
The loop of longevity is made of these three drives. People do not know/support their planet without relation. The relation, the very sustainability is the profit itself. We at Loop the encircle the three drives to enliven and integrate humanity's existence towards a new life, a life within the change. The change.
The news is that the Three P's is already moving towards a self-sustainable encirclement that reorients human behavior towards an entire economy, from ordinary business activities to state and regional economies that unconditionally bring to a healthy planet.
For more, Loop has the expertise, information, experience and knowledge to make it possible for you to join your project and activities into Circular Economy; to start-up your engagement into the new economy, Circular Economy. Into the change itself.
Biodiversity, ecological, ecofriendly, zero waste, eliminating pollution, among others, are a process that actually happens through our implementation of the Three P's.